Create a Long-lasting, Passionate Relationship
"The only way a relationship will last is if you see your relationship as a place that you go to give, and not a place that you go to take."
- TONY ROBBINS
Are you worn out from having the same fights with your partner?
Do you feel easily triggered by your partner because of resentment that has built up?
Is the romance missing?
(Have those amazing date nights, stolen glances and gentle touches faded into memory?)
Are you having difficulty communicating and feel that your partner doesn't understand you?
There are proven ways to work through these problems. Let us show you how so you replace frustration and worry with deeper understanding and the sense of satisfaction, connection, and fulfillment in your relationship.
Course Curriculum
Introduction
Available in days
days after you enroll
Module 2: Communication
Available in days
days after you enroll


Does This Describe Your Relationship Right Now?
Nagging and bickering that continuously turns into full-blown arguments

Wanting to be anywhere other than home

Feeling like you have to always be on the defensive

Not feeling wanted or seen by your partner

Sex has lost it's spark

You would rather push down your feelings than risk another disagreement
This Is How You Want It To Be:
You understand one another

You communicate and feel heard instead of having the same fight over and over again

Desire to be home and to spend time with you spouse

You feel desired

Sex and affection happen on a regular basis

You feel safe and secure
Here's the thing:
Fairy-Tales Do Not Exist!
It will never be all sunshine and rainbows.
Have you ever caught yourself saying...

"It shouldn't be this hard!", or, "Maybe we just aren't right for one another"
Guess What...
Any 2 people can make a relationship work.
Well (only if)...
they are willing to do the work that it takes to make it work.
Your issues are REAL. We won't even pretend like the struggle isn't real. I believe you are facing some real challenges. We hear many couples say that they feel their issues are particularly unique or challenging. We've heard it all...
And more than that...
You're not alone.
Millions of couples face these same concerns.
But what do you do about it?
Deep down you know you have to do something. You can't keep going on like this.
If it sounds too good to be true, I promise you it's not. It's just a matter of learning skills, mindsets, and ways to communicate and connect with your partner.
Introducing Fearlessly Anchored Marriages
Where you will discover how to effectively manage and navigate the most common issues that arise in relationships.
This program is unlike any other!
We have worked with hundreds of couples just like you.
Why set yourself up to become another statistic?
More than 65% of marriages fail (that's a scary stat)
but...
that doesn't mean you have to be one of them. Research shows that couples who invest in counseling reduce their chance of divorce by 31%.
And this is not just counselling...
>> This is a 6 module, deep dive, program that incorporates online, learn at your own pace curriculum that will guide you toward complete transformation.
>> We will also hold your hand all the way through. You will also receive weekly zoom calls over the 12 weeks (which you can continue to access after you complete the program), where you can dive into the specific challenges you are facing, questions about what you are learning, accountability, and your specific action plan.
>> You will also get a monthly 1:1 counselling call with either Troy or Michelle so you can dive deep into your relationship and share any details that you might not want to share on the group call.
>> We have also put together a Facebook group so that we can create a community around creating healthy relationships where you can troubleshoot any challenges you are facing with the curriculum or implementation of the tools and ask any burning questions. Troy and Michelle will show up regularly, but you can also support the other members by giving support and encouragement.
>> And throughout the program you will receive access to assessments, worksheets and tools that are tried, tested, and proven to transform your relationship.
What Makes Fearlessly Anchored Marriages Unique
We are unlike millions of books and relationship programs and don't only focus on one strategy or give a general overview of problems.
This is NOT just another course or book that leaves you unchanged.
We delve into specific issues that plague relationships and provide step-by-step actions and relationship advice you can use right away to work through your problems and open the path to love and happiness.
But not only that...
You get direct access to 2 licensed professionals, with nearly two decades of experience working with couples in the most difficult situations, working with you each and every week - as well as in the Facebook group.
Fearlessly Anchored Marriages provides strategies, tools and applicable advice on how to improve your relationship that you can implement right away with your partner.
We are going to walk beside you throughout this process.
There is a wealth of knowledge and applicable tools within this program. We give you research backed, tried, tested, and proven strategies that WILL transform your relationship.
Think of it like the CliffsNotes version of every relationship book and seminar rolled into one program. In a short time, you will restore intimacy, strengthen your bond, and live a happier more fulfilling life together.
You are going to get direct access to professionals with your best at heart.
12 weeks of direct contact as you work through the lessons we have created, a Facebook community and lifetime access to come back to the live calls and course content. You can access it anywhere, anytime - on your schedule.
While nearly everyone has initial concerns about sharing in a group format, couples rave about the experience. Independent research of programs like this indicates that husbands experience a greater increase in marital satisfaction after attending a group intensive, as opposed to other individual programs.

Is the Fearlessly Anchored Marriages project for you?
Do you want:
to feel more satisfied in your relationship and deeply committed to strengthening and improving your relationship

maybe your partner doesn't want to go to counseling with you - but you still want to improve your relationship

to start out your relationship on a solid foundation

to make lasting changes with ongoing access to professionals for 1 low fee
Having a happy relationship doesn't need to be a struggle
We have both been there. We have learned through personal experience, education, and learning alongside clients what works and doesn't work for couples that want to be in healthy relationship. You no longer have to waste time energy, and money in trying to understand complicated relationships. And you do not have to endure the struggles and frustrations that come with an unhealthy relationship.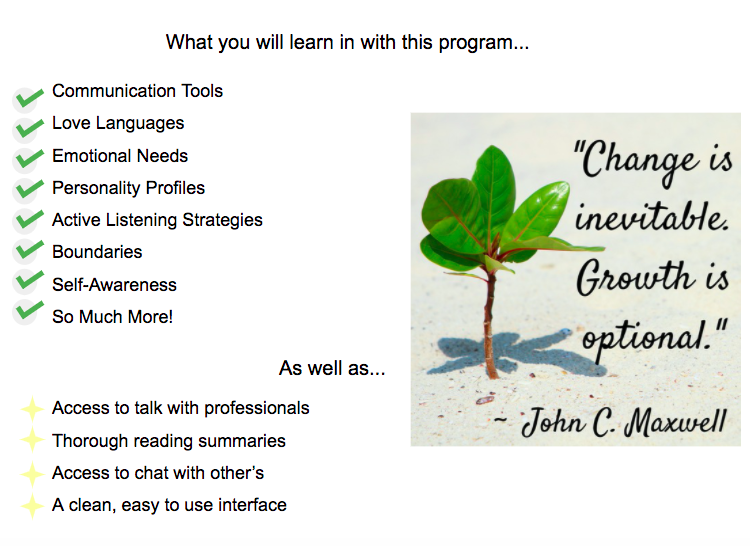 Not 100% sure? Have questions?
Book your consult!
We want to add value to our founding members. For a limited time, (for all registrations between now and June), you'll receive 50% off your enrollment fee!!
Use code FAM50
Tried, Tested, and Proven techniques to build a solid communication foundation with your partner.
How to implement a powerful communication tools that will prevent misunderstandings and conflicts in your relationship

Easy ways that will help you improve talk with your partner so you can both feel heard

How to stop talking in circles and have productive conversations

How to bring up and talk about sensitive topics
Develop Emotional Intimacy in Your Relationship

Achieve the rich fulfilling experience of emotional intimacy and create an enduring bond.
Strategies in Managing Anger in your Relationship
Strategies to Resolve Money Conflicts with your Partner
Strategies to Improve Physical Intimacy in your Relationship
Rekindle the romance and deepen intimacy in your relationship.
Exactly why desire and romance dies off in relationships

Ways to bring the spark back into your sex life

The biggest mistakes most couples make when it comes to intimacy

Powerful techniques to maintain passion in your relationship

How to deepen the physical bond with your partner
Renew, Restore, Refresh your relationship!
Who This is For:
Relationships experiencing some challenges

Relationships just starting out

A spouse who wants to improve his/her relationship (even if your partner is not quite ready)

and anyone in between
Maybe you are too comfortable - are we trading good for best
How about brand new to relationship/marriage and want to create the right foundation
Or perhaps, you are struggling in your current marriage
Maybe your spouse isn't ready, but you need change - remember it only takes one of us to shift.
** This program isn't about calling your spouse on all the things they are doing wrong - but becoming aware and accountable of your responsibility and the changes you can make that will impact the relationship
Learning These Foundations for Premarital Couples Should also be a Top Priority.
Here's Why.

It's exciting to head on a life journey with your future spouse but you probably wouldn't get in the car for a drive to an unfamiliar destination without your trusty navigation system. The same goes for marriage. A roadmap helps you navigate through the rough areas that inevitably come with marriage. These issues are usually related to communication, money, anger, and intimacy.
A successful relationship takes work. You will want to have a first aid kit at your convenience. Not necessarily to use today, just to help you always feel prepared.
Not interested in working with a counsellor/coach?
No problem! Many of our couples prefer the privacy of working through their relationship difficulties on their own. We have the option for you to simply use the online curriculum.
We recommend you choose the option that is most comfortable for you and your partner.
If you want to add on the 12 weeks - and lifetime access - coaching calls and Facebook group, let us know at any time and we can get that set up for you.
We want to add value to our founding members. For a limited time, (for all registrations between now and June), you'll receive 50% off your enrollment fee!!
Use code FAM50
We can guarantee transformation,
but...
only if you will do the work!
By joining us inside Fearlessly Anchored Marriages, you will have access to the tried, tested, and proven strategies that have changed the lives of thousands of couples.
The decision is yours...
Keep going around the same issues,
the same mountains,
the same discussions (or arguments)
or...
Do Something Different!
Hey, If you want tomorrow to be different (better) than today,
you are going to have to do something today that will make tomorrow different...
otherwise...
you don't have a tomorrow,
you just have...
a longer today!
Make tomorrow different! Sign up here...
Today!

**AND
Because you are taking action today...
We want to add value to you!.
For a limited time, (for all registrations between now and June), you'll receive 50% off your enrollment fee!!

Use code FAM50
AUTHOR BIOS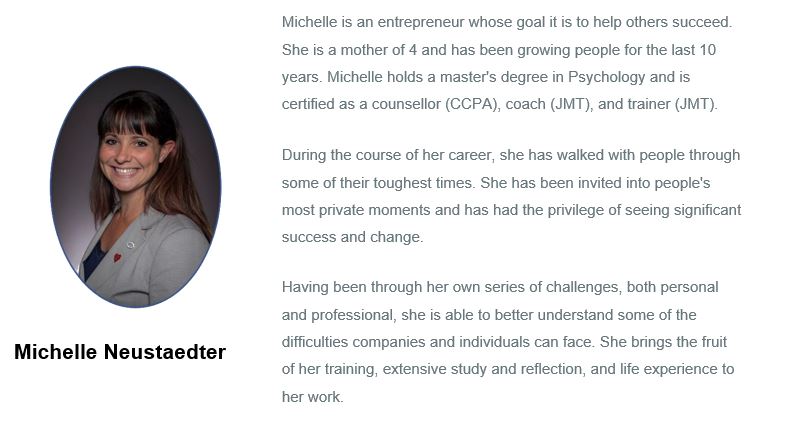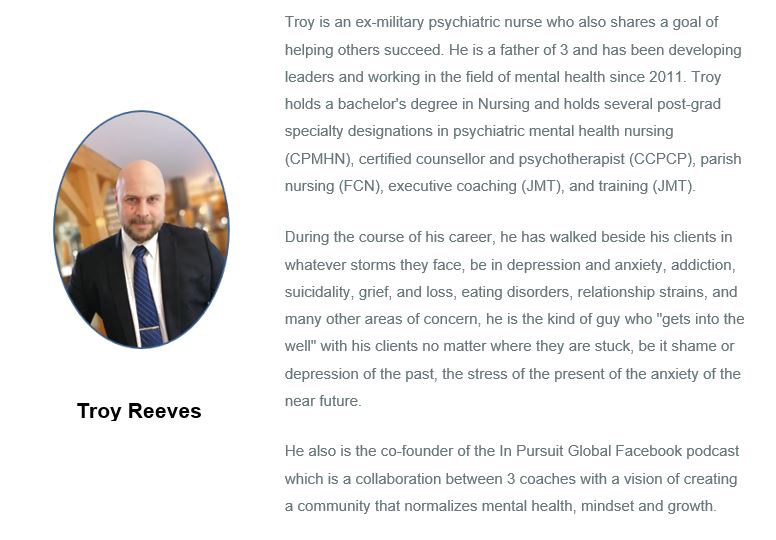 ---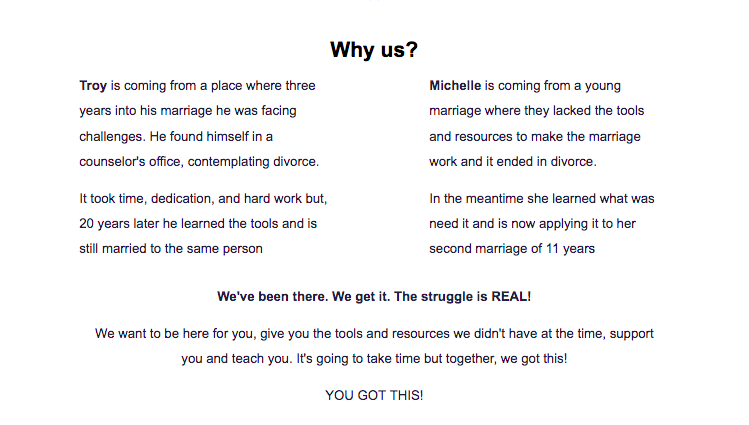 ---
Not 100% sure? Have questions?
Book a consult!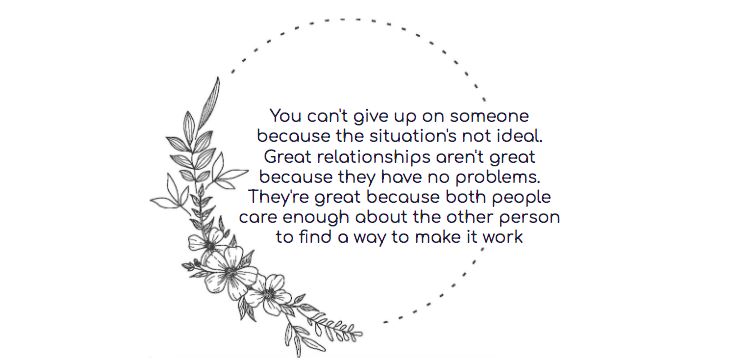 What makes Fearlessly Anchored Marriages so great?
• Cost 💰
Fearlessly Anchored Marriages is a one-time subscription option with the lowest price we could offer! We are transparent and serious about getting you the best price! As well as, your one-time payment gives you lifetime access!
• Value ⚖️
Even though you are paying less, you are getting MORE! Fearlessly Anchored Marriages is packed with extremely detailed and recent content updates. It is very succinctly organized and provides tons of data to show you where you stand and what to work on. You also get access to chatting with others and weekly meetings with Michelle and Troy!
• Simple, Easy to Use 🌟
Technology can be frustrating, right? That is not helping you learn. Fearlessly Anchored Marriages is clear, easy, fast, simple and focused on exactly what you need!!
• Use Across Any Device 📱
This should be standard these days, but it's not! Fearlessly Anchored Marriages is a program that you can use on any device - anywhere in the world!
• Get Expert Support, Anytime 🙋
Anxious about what you're learning? Have a question about a lesson you're working on? Concerned you are not getting an important concept? We are here for you, almost anytime! Once you are enrolled in Fearlessly Anchored Marriages, you can leave comments at any time and join our weekly meetings where we will discuss anything that may be needed
For a limited time only, This course is 50% off (payment plans available)
Course Curriculum
Introduction
Available in days
days after you enroll
Module 2: Communication
Available in days
days after you enroll
**REMEMBER We want to add value to our founding members. For a limited time, (for all registrations between now and June), you'll receive 50% off your enrollment fee!!
Use code FAM50
Frequently Asked Questions
When does the course start and finish?
The course starts now and never ends! It is a completely self-paced online course - you decide when you start and when you finish. The group coaching calls begin April 6th and For as long as we are capable of running the group coaching calls, hey will continue. Access t the Facrbook group and the online curriculum are self paced and can be started and stopped and re-started as much as your heart desires
How long do I have access to the course?
How does lifetime access sound? Depending on the option you choose, after enrolling, you have unlimited access to this course for as long as you like - across any and all devices you own. What that means is that in a year if you kind of feel like if you're falling into a plateau or you need a refresh you can go back through the curriculum and jump back in to the coaching calls. You can also stay engaged with the online community. This is something you will be able to utilize for as long as you need!
Does My Partner Have To Do This Program With Me?
simple answer is, no. It only takes one person to change the dynamic in a relationship. It is harder and takes a lot of work - so if you are willing to do the work, you will still be successful. Our research has shown that these programs are most effective when both partners work on their relationship together. But one person can be the difference in the relationship
Still Not Sure?
Join us for a free webinar that will give you a glimpse into bringing back the passion, the purpose, and finding the potential in your relationship.
We are going to talk about:
3 relationship pitfalls

What to do if you find yourselves in them

How to avoid them
Join us for this masterclass - Absolutely FREE! We want to add value to you.
Oh and hey, even if we have already convinced you to come join us inside Fearlessly Anchored Marriages - You are welcome to come to this free event too!
Not Ready For A Commitment Like This Yet, Try One Of Our Crash Courses - OR Bundle all 3 for $149
View All Products
Not 100% sure? Have questions?
Book a consult!