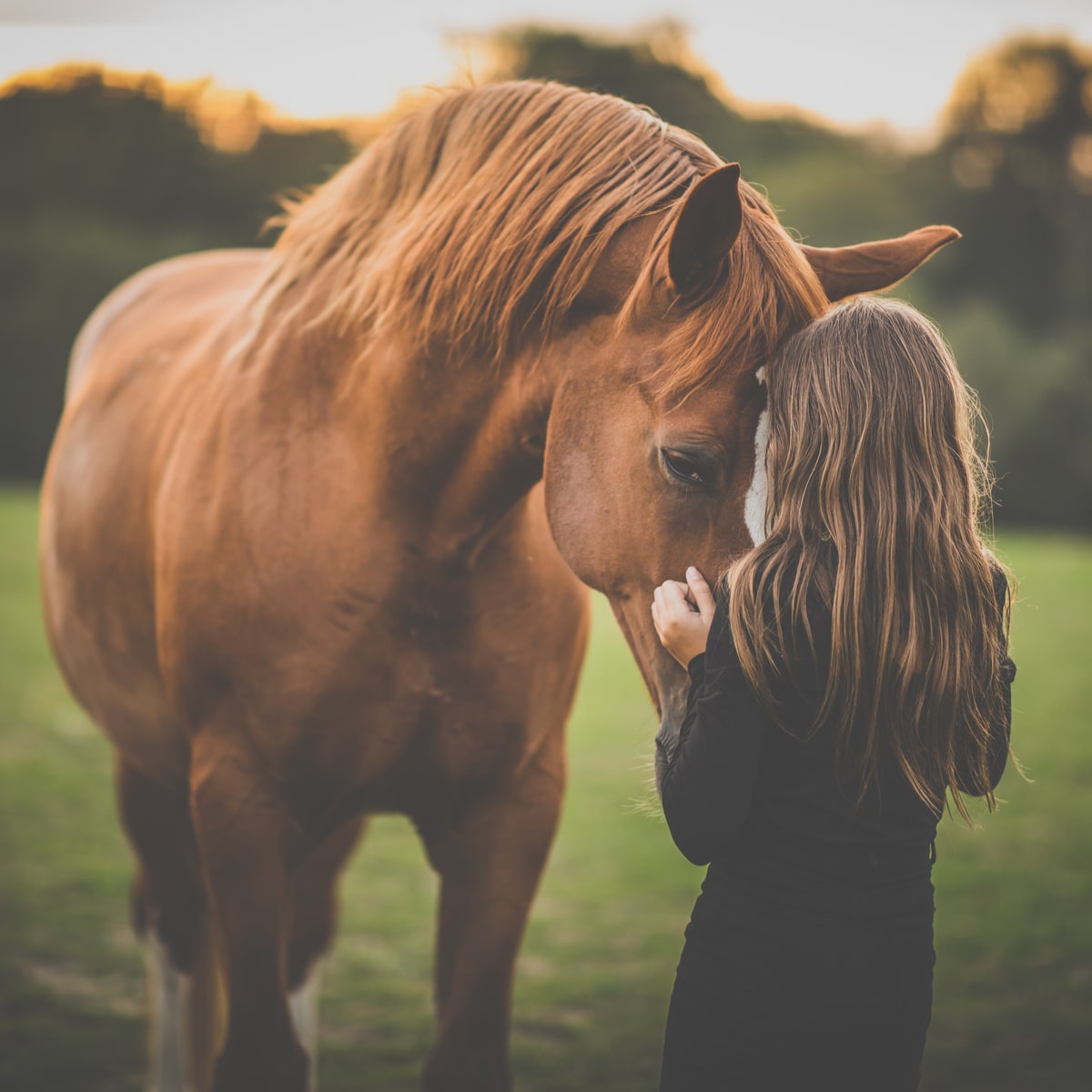 Equine Facilitated Wellness
Most of the people who own horses talk about their "therapeutic" value. Being in the barn grooming, feeding, and otherwise caring for horses reduces stress, lowers blood pressure, and improves overall health.
Yet, it is the companionship with the horses that is the foundation of our growth in relationship to these animals. Being with horses is "therapy."
The power of this relationship has not been lost on medical professionals. "Equine Facilitated Wellness" is a popular tool to use with a variety of populations.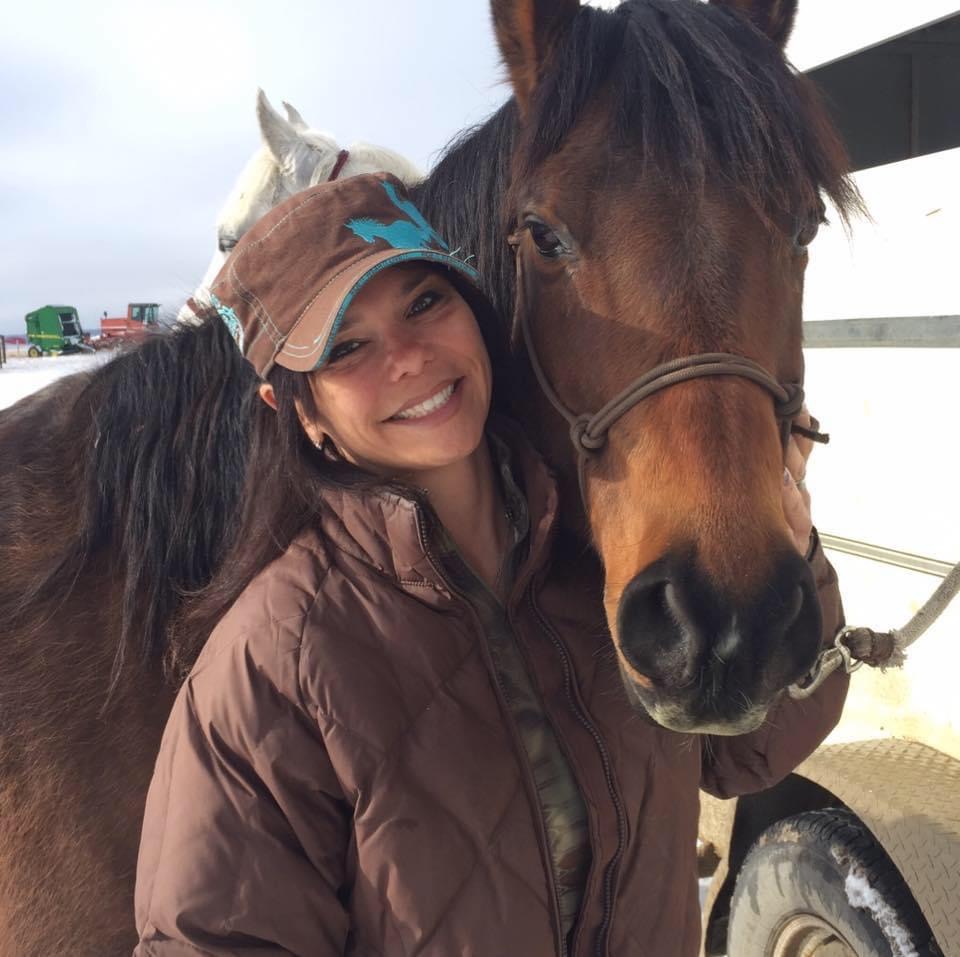 Jules Rainforth
Jules has a Bachelor's Degree in Psychology and a number of years of experience in the field of Social Work including employment as an Educational Assistant, Group Home Support Worker, a Family Support worker and also as an Investigator for Child & Family Services. She is a certified Equine Facilitated Wellness Learning Professional and Equine Professional through Pro-EFW.
Jules believes strongly in ongoing education and has attended a vast number of workshops over the last number of years including many with Dr. Gordon Neufeld – an Attachment based Child Developmental Psychologist. She has taken various courses focusing on Autism, Anxiety and Trauma and has grown especially fond of helping people cope with Anxiety with the help of her team of horses!
Jules's experience with horses stems from over 40 years of Western Pleasure Riding. She has attended numerous horse clinics and received coaching in the areas of Western Pleasure Riding, Horsemanship, Reining instruction, Cowboy Challenge, Roping and Cow sorting workshops through various trainers. Jules was also a proud participant on the Wild Rose Riders Drill team for 4 years (2 of which she acted as Team Captain) and currently runs and coaches a Teen Girls Drill team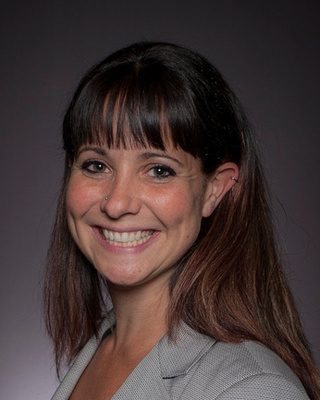 Michelle Neustaedter
Michelle is an entrepreneur whose goal is to help other succeed. She is a mother of 4 and has been growing people for the past 12 years. Michelle holds a master's degree in Psychology and is certified as a counsellor (CCPA), coach (JMT), and trainer (JMT)
During the course of her career, she has walked with people through some of their toughest times. She has been invited into people's most private moments and has had the privilege of seeing significant success and change
Having been through her own series of challenges, both personal and professional, she is able to better understand some of the difficulties companies and individuals can face. She brings the fruit of her training, extensive study and reflection, and life experience to her work.
Benefits of Equine-Facilitated Psychotherapy
Horses can be an emotional mirror for humans as they can sense and respond to our feelings quite quickly and reflect them back to us. These animals are even able to sense those emotions still under the surface - before we are even aware they are there! As prey animals, they are accustomed to using their strong emotional senses as a survival tool, and tend to feed off the emotions of their herd. 
Within the herd environment, horses are accustomed to being transparent and intentional with sharing their feelings. They don't often push them down as people tend to do.  Horses are authentic and honest and have proven themselves to be excellent partners on the way to emotional growth and wellbeing.  They are willing and able partners on the journey toward healing. 
By reflecting our emotions back to us, they are able to offer feedback in a way that doesn't feel intrusive or judgey. This also offers us an opportunity to find a freedom we have never before felt!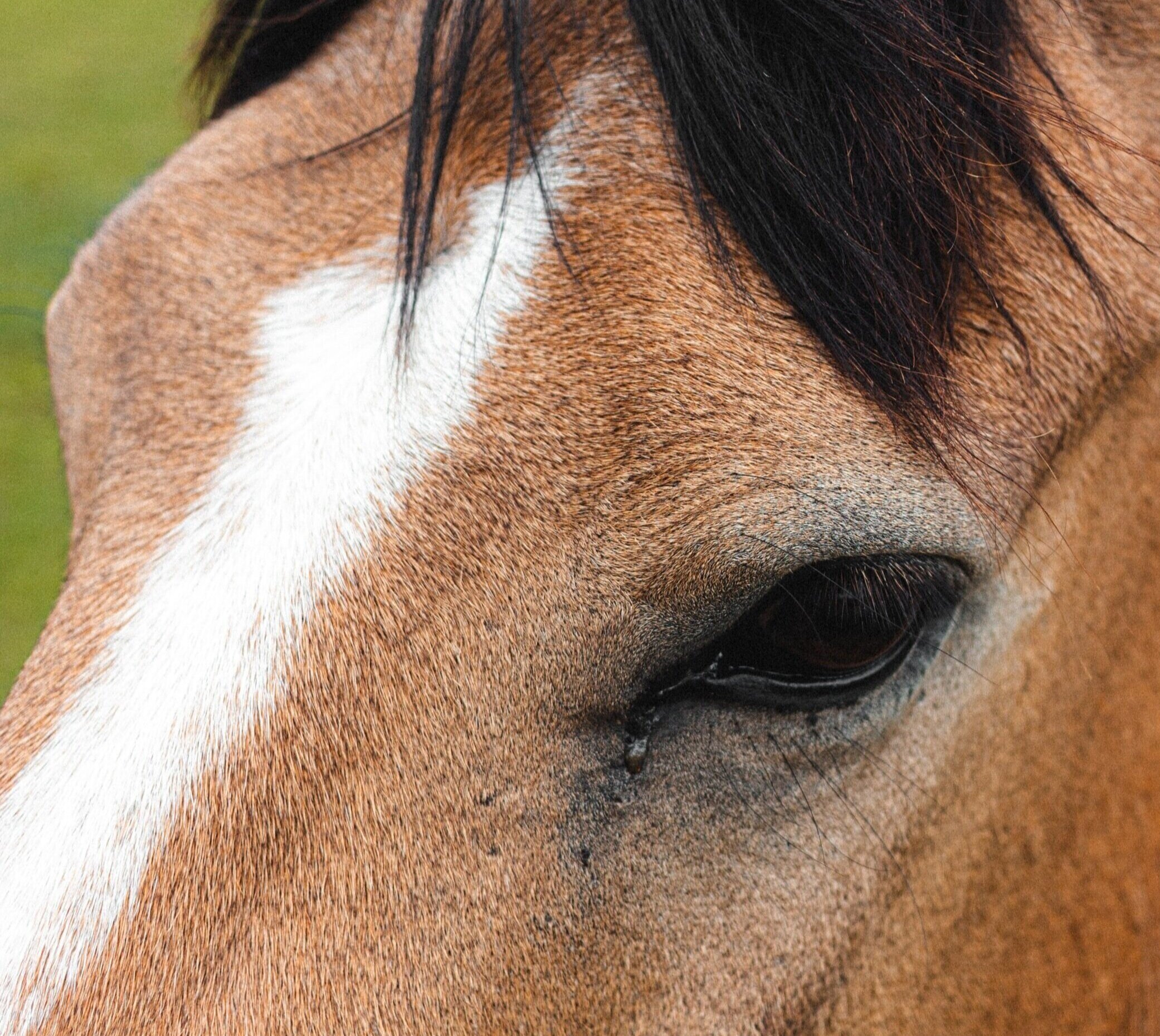 Identifying and Processing Feelings
First and foremost, horses can help individuals identify their feelings. The horse provides information to the client. If one walks angrily toward a horse, snatching its halter or lead, the horse will yank its head back and pull away. The leader might ask the person, "What are you angry about?" Most of the time, the client will deny being angry and need to be shown the evidence of the horse's behavior to identify the feeling.
Trauma survivors have to learn how to identify their emotions in order to work through them. Horses are a good tool to help clients do just that.
Horses can also open the door to re-visioning past traumatic events. Perhaps a plastic bag blows into the arena during a session, startling the horses. A client who has experienced child or domestic abuse might break down in tears upon seeing the horses frightened. It might remind him/her of experiences of powerlessness or helplessness, of being frightened, but having no-one to turn to. Any of these kinds of reactions is rich material for talk therapy and can be worked through immediately or in future sessions.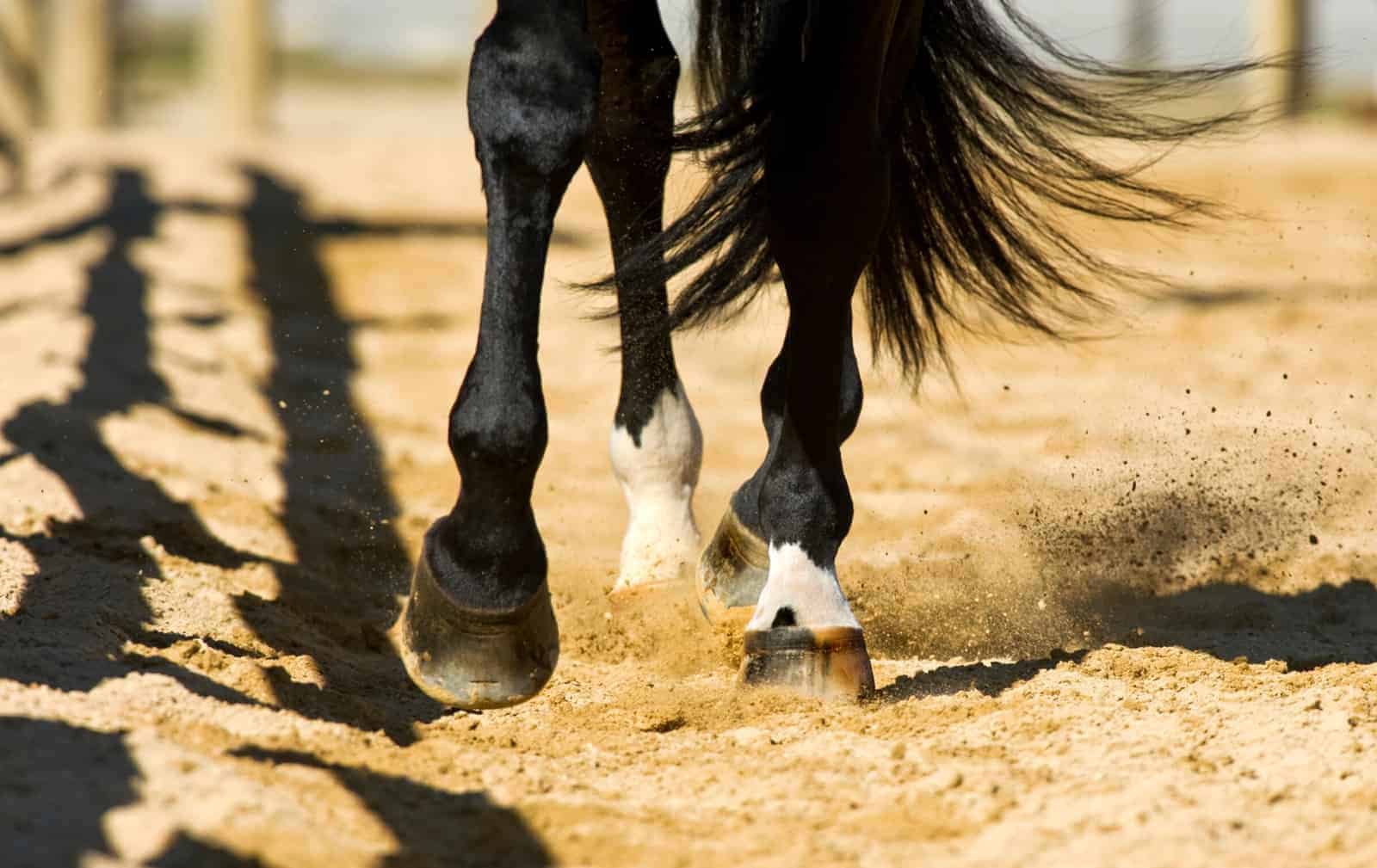 Horses require us to work. We get up early to feed and water them. We clean stalls. We earn wages to buy feed and tack and maintain horse properties. Domestic horses have to be groomed, exercised, and attended to.
It is the same in the human world. Most of us have to work. Whether it is raising children or going to an office, factory, or running a business, we get up early and show up on time. We participate in tasks that are not always easy or pleasant. We attend to our daily needs and those of others. We pay bills, clean the house, and keep the car in working order. We work hard and enjoy our moments of respite.
We also have to work to maintain our relationships. We listen to our friends, show up for our families, and provide service to our communities. Working hard and showing up in a healthy way are skills that can be learned by engaging with horses.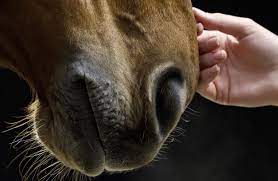 Trust
Horses are majestic animals that are wonderful simply to be with. Horses are gentle and honest; they do not have the ability to manipulate or lie. One common treatment technique for those who were abused as children is to put the (now adult) individual in with a large horse and allow them to interact.
Very often, the person will break down in tears and say something like, "I've never been treated this kindly by anything so big." This is an experience the client can then take into the human world.
You may ask... Why?
Equine Facilitated Wellness involves partnering with a horse and engaging in activities which promote and facilitate Emotional Growth, Self- Awareness and Healing. Through partnering with horses, we are provided a unique opportunity to truly be ourselves, in a non-judgmental, honest and authentic environment. It can help individuals develop a work ethic, identify and process feelings, and learn how to trust. These incredible beings are ready and willing to form quick connections and invite you to find a place of true Rest in their presence
The workshop is 6 sessions and each week we talk about a core concept either trauma, anxiety, stress, grief, and also how each of those challenges impact on one another we talk about tools around moving through those emotions including things like emotional regulation our zones of regulation how to refocus or calm our physical body and mind boundaries with ourselves and with others. 
We are going to explore our belief systems. We utilize mindfulness and grounding strategies in every sessions so that you are learning a new tool each week as well as taking that learning and applying through our interaction with horses.
The horses are a really valuable part of this program because we are taking a prey animal and who relies on their emotions interpretation of their environment as well as their connection to people and their ability to read human emotion and applying all this learning to this interaction.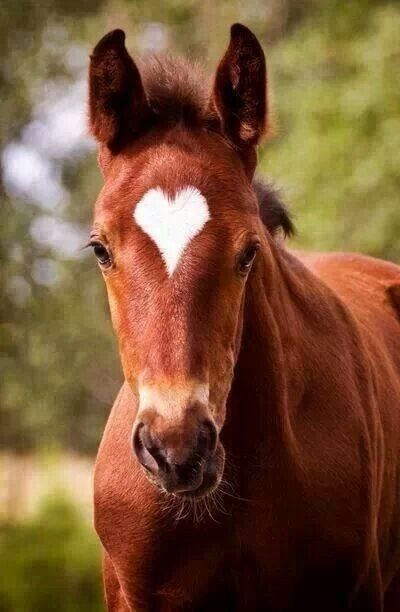 Check your inbox to confirm your subscription